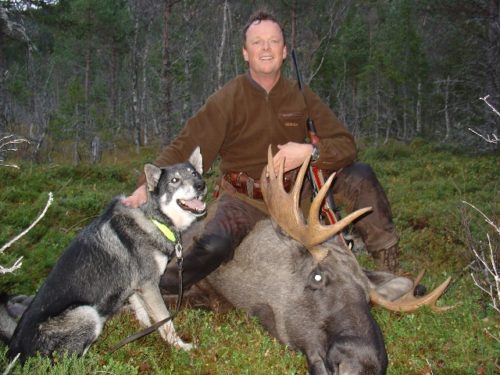 Collett Lodge is part of an estate comprising approximately 150.000 acres that offers good opportunities for hunting small and big game. It is especially elk hunting that has attracted a lot of guests to visit the estate.
The large areas to the east of the farm are perfect for hunting elk using loose barking dogs. In these areas the huntsman can go chasing the elk with the assistance of his dog and a stalker hopefully to find a big bull hidden away in the forest.
Sneaking on to an elk standing in front of a barking dog can be a very intense experience that can last for more 1 or 2  hours. The awareness that it is the competence of the huntsman that is crucial for the hunting to succeed contribute to a very strong feeling of victory if you manage to get close to the elk. If you really successful you might even get an admirable look from the dog.