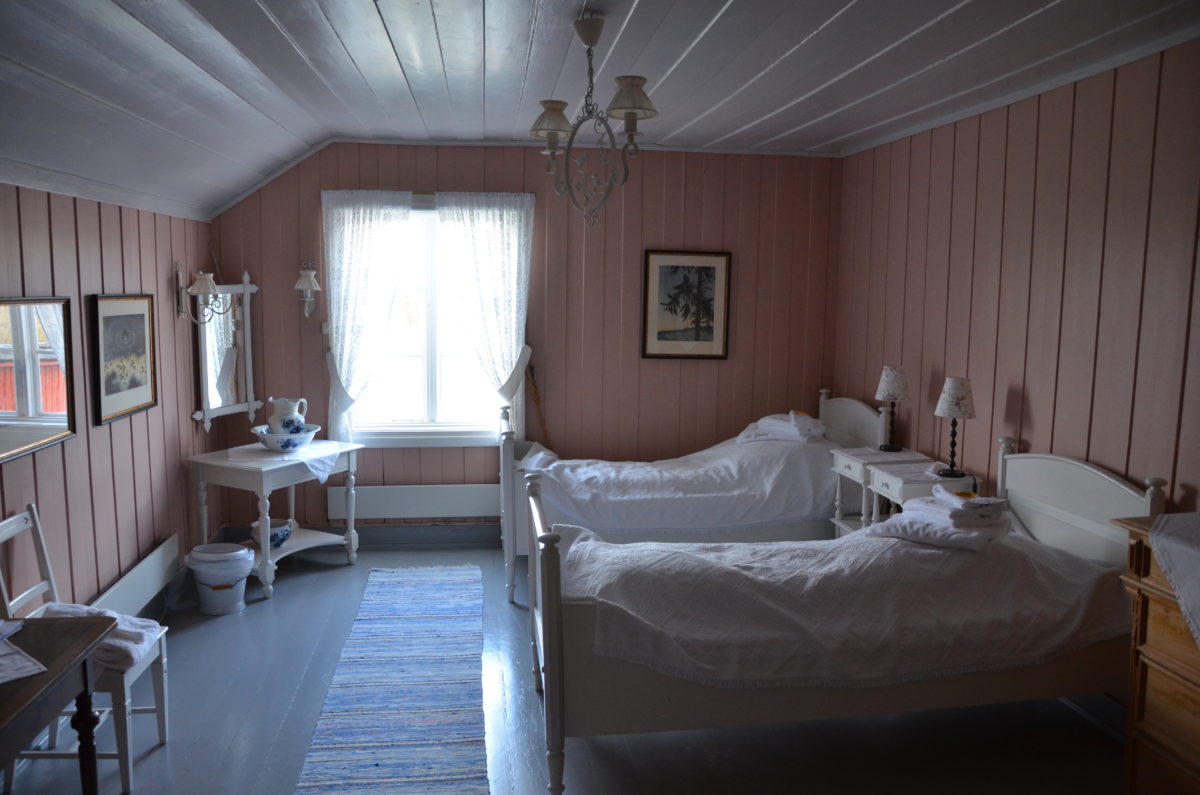 Most of the old and traditional bedrooms in the mail building – the lodge – are on the 1st floor and are decorated just like in the old days when Sir Henry Pottinger arrived at Mo Farm in 1891. – The old cleaning kit including the water pitcher and wash basin is still in place and ready for use. But the old kerosene lamp is substituted by electric lightening, and in the stairway we have managed to fit in two new modern bathrooms shared between the 4 bedrooms.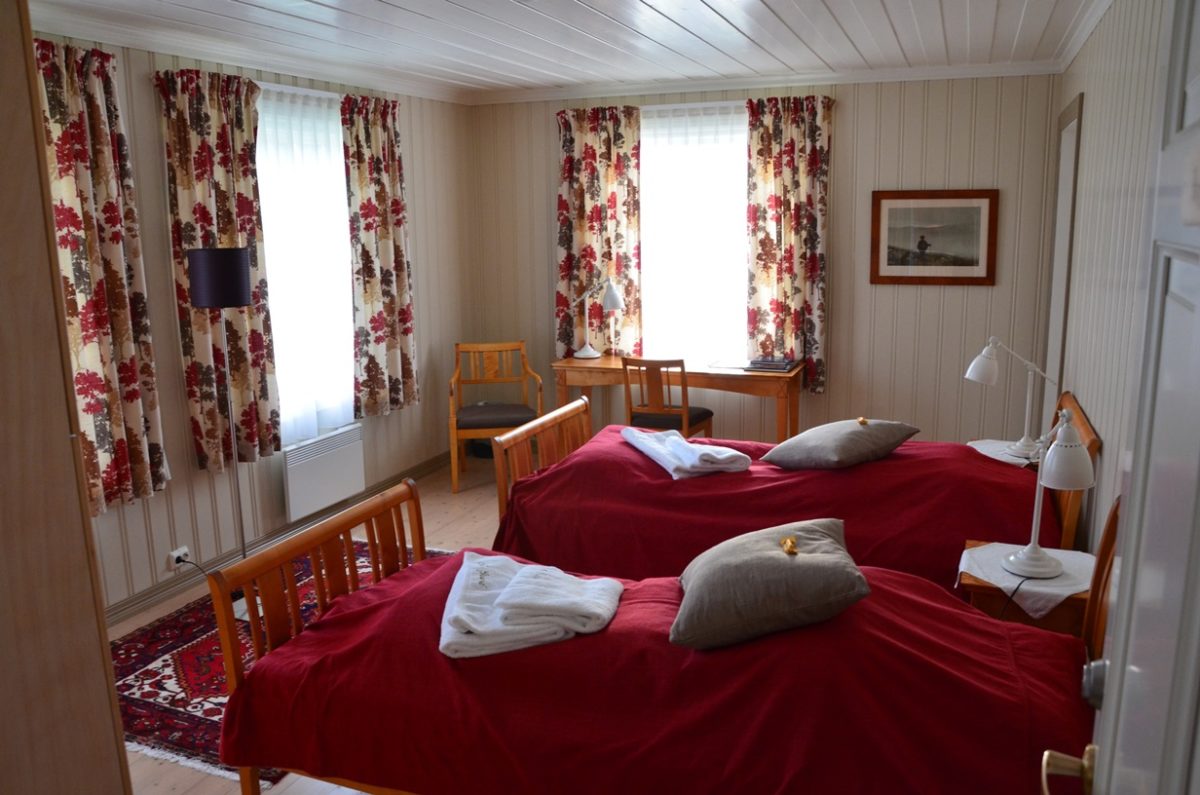 Even if the old bedrooms in the main building can be very charming quite a number of guests prefer to stay in a more modern bedroom fitted with a separate bathroom some fo which includes both shower and bath tub. – For this reason some of the old farm buildings situated around the court yard have been refurbished, and the farm now has got 14 modern bedrooms with an attached bathroom in addition to the 4 original bedrooms on 1st floor in the main building
In spring 2018 the new «Handymans Cottage» was completed and ready for use. It has got 7 spacious and modern bedrooms with quite large attached bathrooms including both shower and bathtub. All bedrooms has got its own entrance with plenty of space for things like outdoor clothing and equipment in addition to ordinary luggage. – And at the end of the corridor there is a large room for drying wet shoes, clothing and equipment, all to satisfy the guests keen on outdoor life.  –  And in the corner of each bedroom there are armchairs where the guests can retreat for a while reading a book from home or from one of the bookshelves in the hallway.