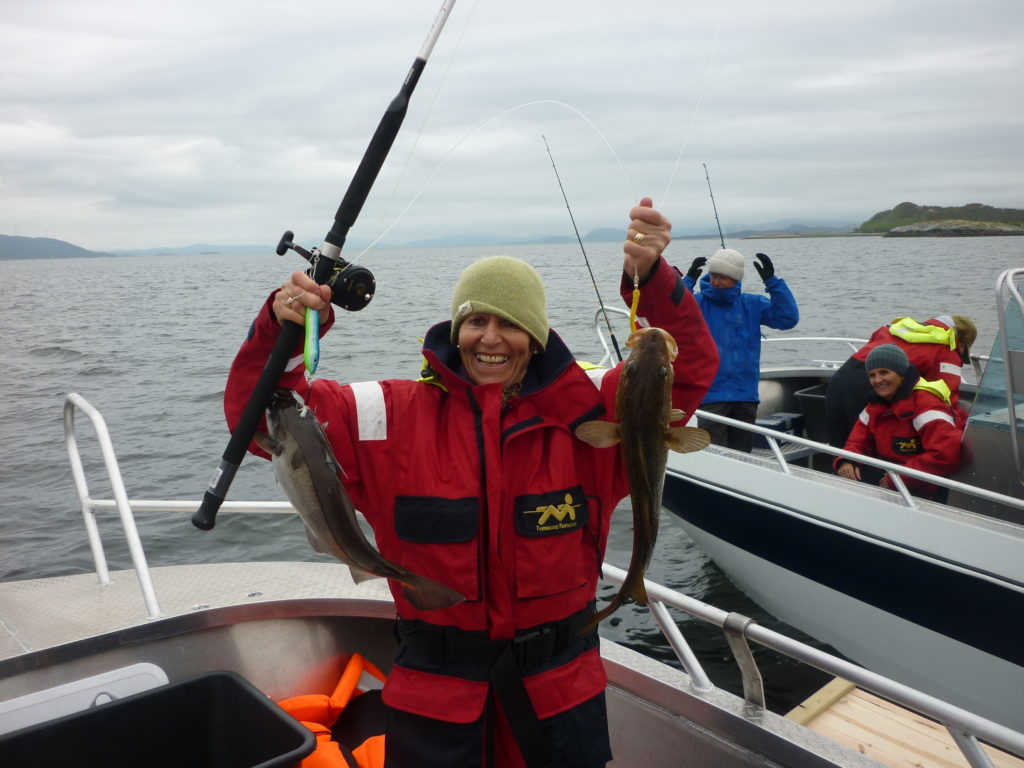 Collett Lodge is situated on the isthmus between Follafiord and Lake Salsvann, the farm is surrounded by open countryside and has a magnificent view of the open sea to the west. From the farm you can see the sun being reflected by the sea surface, or you can see the smut surface being transformed into huge waves when the gale is on its way.
Underneath the surface there is huge number of fish like Cod, Hallibot, Pollock, Mackerel and numerous of other species. In the more shallow areas and in between the small islands the eager fisherman will find lots of opportunities to experience the ultimate fishing trip. 
Guests staying at Collet Lodge may use one of our 4 boats for fishing or just for going on a tour around the fjord.
The boats are 20 or 22 feet long with outboard engine size 100 or 150 hp. All the boats are equipt with GPS navigation systems and eco sounder. The quests will be provided with a small booklet including a description of the fjord system, and giving information on where to fish or where to go just taking a tour in the fjord area.
The lodge will provide the guests with lifesaving jackets and fishing equipment, and a local guide that is paid  by the hour may also be available.